The film world continues to give and take.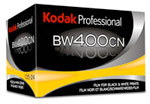 Taken is Kodak Pro BW400CN, which was discontinued in August, though should still be around in stores for a few months. Get it while you can.
Given is LomoChrome Turquoise XR100-400 film, another of those false color films, this time with colors "in varying shades of blues from aqua to cobalt." Expected to be available in April 2015, only 5000 rolls are going to be produced initially, so you should probably order now if you really want this new film.